Cross-training is a way to muscle up your healthcare organizations. It's a technique often used to increase capacity among various nonclinical workers.
Using cross-training on an entire healthcare team on the core competencies of health promoters like community health workers (CHWs) and promotores can strengthen teams, improve client and patient care, and increase team efficiency.
→ Free Resource Guide: 10 Things To Fix in Women's Health [Access Now]
What Is Cross-Training?
Cross-training is a method of spreading knowledge among a team by creating a baseline education among all team members. In casual circumstances, it might be as simple as an employee coaching others on their daily responsibilities during a lunch break or a more in-depth program to cross-train staff in primary care.
But it can also be a wider and more impactful program in healthcare agencies of all employees are cross-trained as CHWs. Most CHW training programs are accessible, easy to integrate with existing schedules, and applicable to anyone on a health staff.
The practice helps boost cohesion in the workplace because everyone understands what the CHW does and can immediately apply those skills to their day-to-day jobs. If you're new to building an online training program for healthcare, start with learning about these benefits.
5 Benefits of Cross-Training Your Team as CHWs
Excellent Return on Investment
CHWs are proven to improve health outcomes and lower costs for patients and health systems, so just imagine what could happen if you applied those skills to your entire team. Suddenly, everyone understands how to promote healthier eating for managing diabetes or navigating health insurance in simple terms or connecting patients and clients to the best specialist in your network or community.
The benefits to clients expand exponentially because they're being supported at all touch points. Your agency is working together better and maximizing its budget.
Plus, you never have to hire a temp agency again. If your CHW needs to take time off, anyone can step in. This means that your CHWs can take off a year, a month, a vacation or even an hour for lunch. A nurse, a receptionist, an MA, a physician, a volunteer–anyone is able to answer calls, schedule appointments, connect to others. This means patients are happier and better looked after too.
Promotes Respect for CHWs
CHWs are in an awkward place in many healthcare agencies. They're more focused on saving costs than earning money. So in a health center, for example, administrators are sometimes happier to support high earners like orthopedic surgeons than a CHW or promotora who's trying to prevent someone coming into the hospital in the first place.
Cross-training a healthcare team can demonstrate the important and unique role of a CHW. This builds respect and understanding among the whole team. Finally, everyone else can understand what a CHW does.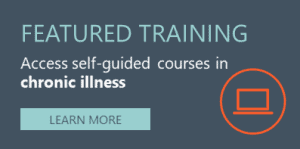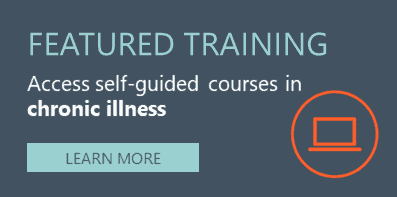 Increases Everyone's Knowledge
Healthcare specialists are important. All agencies need expert RNs and dietitians. But they also need expert RNs and dietitians that can motivate for change and know who to contact for Spanish interpretation in your agency.
Cross-training means your staff can support clients and patients at any stage of their wellbeing—especially if that person has complex healthcare needs. Anyone has the knowledge to help people with various diseases and conditions in different areas they might not be familiar with. Cross-trained staff are more comfortable and sensitive when supporting these clients and patients.
Better Team Efficiency and Collaboration
If a multidisciplinary team knows what the other members do, they can better communicate, coordinate job functions and patient care, and understand each other more clearly. Whenever people work together closely, they can offer suggestions for improvement and share their personal expertise.
This means that CHWs that are integrated into care teams can also understand workflows and the needs of other team members faster and intuitively. The upshot is teams get along better and need to do less explaining. This creates a more supportive environment for patients and CHWs.
Builds Pathways for Promotions and Responsibilities
CHWs who learn about others' jobs become better at their own, and they're also in a better position for promotion. When you cross-train healthcare employees to be CHWs, you open up the opportunity for CHWs to know more about how the rest of the care team works. They can then build other skills that can take them on to jobs with greater responsibility and breadth. This makes for happier, self-motivated employees all around.

https://chwtraining.org/wp-content/uploads/2020/07/healthcare-specialist-team-conference-table-640x428-1.jpg
428
640
Monique Cuvelier
/wp-content/uploads/2019/03/logo-updated.jpg
Monique Cuvelier
2020-07-31 06:50:27
2020-07-30 12:24:54
5 Reasons to Cross-Train Your Healthcare Team as CHWs