LEARNING TRACKS
CHWTraining delivers health-specific online courses in a single annual subscription. Your team members can take interactive courses and download useful resources at their own pace. Customize your learning by choosing courses from the following learning tracks: Core Skills, Chronic Diseases, and Healthy Living. At the conclusion of your self-guided study, CHWTraining will provide assessments and certificates of completion.
LEARNING TRACK #1: CORE SKILLS
This track offers courses that teach essential skills for communicating with and advocating for people from different backgrounds. It's designed for people new to community health work and teams at any experience level who need standardized training. The courses teach skills like health coaching and motivational interviewing to improve health education in communities. Your team will learn roles and competencies that align with national guidelines.
REVIEWS
I liked the ability to practice and how interactive the workshop was
I gained some very useful knowledge about the Affordable Care Act and I feel equipped to share this knowledge with my community. I'm now able to serve my community even more than before when it comes to healthcare! If someone asks me, "What does the marketplace have to offer me?" or "Where can I find more information about the ACA changes?" I can give them an answer in plain English.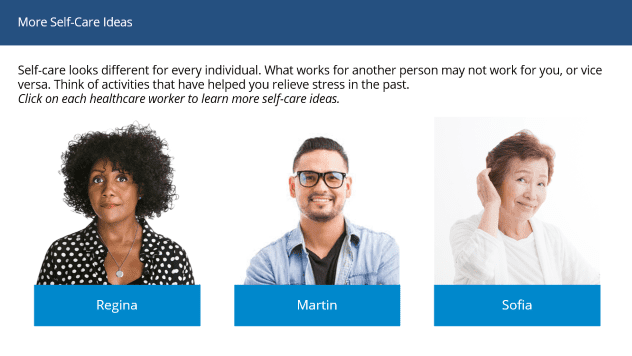 LEARNING TRACK #2: CHRONIC ILLNESS
Track #2 is for people who want to learn about chronic diseases, what they are, and how they affect patients and communities. The courses teach CHWs important skills to help their patients get diagnosed, treated, and manage chronic diseases like diabetes, hypertension, asthma, HIV, and chronic substance use.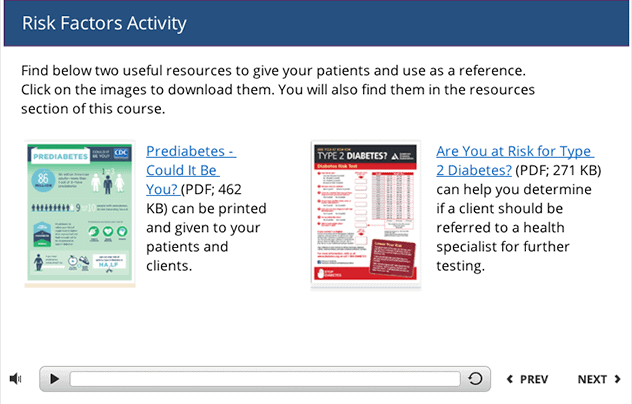 Reviews
I learned a great deal from this course. I'm excited to share what I've learned at work, and with family & friends that struggle w/ their hypertension.
LEARNING TRACK #3: HEALTHY LIVING
This learning track is for nonclinical health workers who interact with patients suffering from behavioral-health disorders such as alcohol and substance misuse, depression, anxiety and other mood disorders, obesity, poor nutrition, and lack of exercise. Your team will learn how to support patients, help them get the right treatment, and live a healthy lifestyle by eating well and exercising. The program also shows how healthy living can help prevent chronic diseases.
REVIEWS
I work in an MAT/SUD clinic, this was excellent information. I would love to make this, or something similar, available to everyone!
I work in an MAT/SUD clinic, this was excellent information. I would love to make this, or something similar, available to everyone!