CHW Core Competencies Courses
Roles and Boundaries of Community Health Workers
Boost your skills with CHW Core Competencies! This comprehensive course is a must for new community health workers and other health promoters. For maximum benefit, we recommend program directors take this course before starting a CHW initiative or when taking one over.
The newly updated CHW Core Competencies we course will help you shape your career, agency, and community. It covers all the basics you'll need to promote support community members no matter where you live. Continue your career path by following with CHW Core Competencies II. Building an effective foundation will expand your capabilities to improve health outcomes and connect clients to care.
Join CHWTraining and invest in your career or workforce by learning how to: work as part of a healthcare team, engage with the community and individuals, extend your reach, excel in communication, measure ROI, and more. Registration is now open!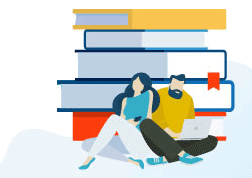 What will you learn in these courses?
CHW Core Competencies – Foundations Curriculum
What Is a CHW? Roles and Boundaries
Community Outreach and Engagement
Advocacy Skills
Health Insurance Basics
Communication Skills
CHW Core Competencies – Relationship Building Curriculum
Service Coordination Skills
Health Literacy
Cultural Competence and Responsiveness
Motivational Interviewing: Peer Support for Behavior Change
Promoting Healthy Lifestyles
What students are saying:
"Flexibility I found to be wonderful. It was nice to be able to do the course online on your time."
– Eliana Haglund, Student
| | | | | | | | |
| --- | --- | --- | --- | --- | --- | --- | --- |
| Name | Start Date | End Date | Location | Delivered by | Open Seats | Price |   |
| CHW Core Competencies -Foundations | 19 Oct 2020 | 13 Nov 2020 | Virtual | CHWTraining | 9 | $2500 | Register |
| CHW Core Competencies – Relationships | 1 Feb 2021 | 26 Feb 2021 | Virtual | CHWTraining | 12 | $2500 | Pre-Register |
The Job Growth Toolkit
Professional Development Goals
CHW Requirements by State
Cover Letter & Resume Template
The Core Competencies Toolkit
Scope of Practice Template
Bonus case studies
Resources
Please fill out all fields
(*) By registering, you agree to the processing of your personal data by Talance as described in the Privacy Statement.  We have limited space for this webinar, so make sure to arrive a little ahead of time.