CHW Core Competencies Program
Essential Skills for Community Health Workers
Boost your team's skills with CHW Core Competencies! This comprehensive program is a must for community health workers and other health promoters who are new to the job or are looking for standardized training. This CHW Core Competencies program teaches your team how to effectively support clients and patients as part of a multidisciplinary healthcare team or a community program.
Organizations that effectively prepare community health workers SAVE 20% OF AVERAGE MEDICAL COSTS and REDUCE READMISSIONS from 40% to 15.2% in patient-centered interventions.*
HOW TO BRING OUT THE BEST IN YOUR PEOPLE THROUGH CHW CORE COMPETENCY TRAINING
By integrating foundational core skills and knowledge into your agency and community, you get highly effective health educators and CHWs who know how to have powerful conversations with clients that build trust, improve patient-provider communication, and reduce healthcare costs while offering important services.
This virtual program helps CHWs stay up to date on the basics they need to support community members in a way that results in clear conversations and action. Building an effective foundation will expand your agency's capabilities to improve health outcomes and connect clients to care.
Join CHWTraining and invest in your career or workforce by learning how to: expand the CHW professional knowledge base, work as part of a healthcare team, engage with the community and individuals, extend your reach, excel in communication, measure ROI, and more. Registration is now open!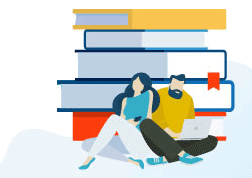 How does this CHW Core Competencies program bring out the best in your people?
CHW Core Competencies – Foundations Curriculum
Understanding what a CHW is, including roles and boundaries

Learning proper organizational skills
Working on community outreach and engagement
Improving advocacy skills
Making smart referrals with health insurance basics
CHW Core Competencies – Relationship-Building Curriculum
Strengthening relationships with interpersonal and communication skills
Improving care coordination and system navigation skills
Engaging through better health literacy
Increasing cultural competency
Developing Motivational Interviewing skills
Promoting healthy lifestyles to clients and patients
What students are saying:
"Flexibility I found to be wonderful. It was nice to be able to do the course online on your time."
– Eliana Haglund, Student
Name

Start Date

End Date

Location

Delivered by

Open Seats

Price

CHW Core Competencies -Foundations
2 Aug 2021
31 Aug 2021
Virtual
CHWTraining
28
$2500

Early bird $1999

Register
CHW Core Competencies – Relationships
1 Sept 2021
30 Sept 2021
Virtual
CHWTraining
28
$2500

Early bird $1999

Register
Register now to receive these free bonus materials
The Job Growth Toolkit
Professional Development Goals
CHW Requirements by State
Cover Letter & Resume Template
The Core Competencies Toolkit
Scope of Practice Template
Bonus case studies
Resources
Please fill out all fields
(*) By registering, you agree to the processing of your personal data by Talance as described in the Privacy Statement.  We have limited space for this webinar, so make sure to arrive a little ahead of time.
*ASTHO