According to a recent report in U.S. News & World Report, being a community health worker can be stressful, "which might be a turnoff to some professionals thinking about a career as a community health worker." That's a big challenge for employers are looking to hire CHWs.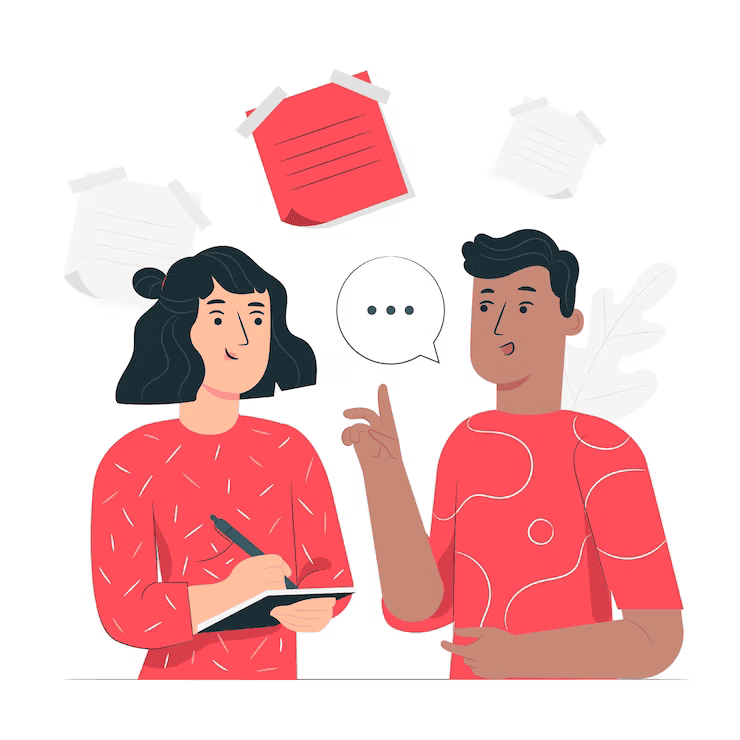 → Click here to download our job description template for hiring a team of community health workers [Free Guide].
You might think of a community health worker when you think about people in your community who need an extra boost. But some organizations struggle with knowing what roles to hire for and what the difference is between a CHW, say, and a peer advocate.
A CHW's roles are wide and growing wider as more programs find out how health workers can work so well with clients, patients and people in the community who need services. For example, working with underserved families with autism spectrum disorder or helping to address food insecurity.
If you're wondering if a CHW is right for your program or agency, read on to explore more about some common roles a community health worker fills.
Community Health Worker Job Titles
Community health worker is an umbrella term. Here are some top titles from learners at CHWTraining, with additional research from NACHW.
Health promoter
Promotor(a)
Peer
Community health representative
Outreach specialist
Patient or health navigator
Health educator
Case or care manager
Health advocate or advisor
Certified application counselor
Community health educator
Community health worker
Care coordinator
Community outreach coordinator
Family resource coordinator
Community Health Worker Roles
That's a list of titles you can use for your recruitment. But do you understand the roles those people fill? We can also help with that. Generally speaking, here are the roles that people with those titles work in:
Health Education and Promotion
Advocacy and Support
Care Coordination or Service Navigation or Both
Cultural Competence
Community Outreach
Data Collection and Reporting
Health Screenings and Referrals
Capacity Building
Health Education and Promotion
CHWs most commonly provide some sort of education on healthy lifestyles, disease prevention, and health promotion. They may do workshops on topics like eating well and do community outreach to raise knowledge about health-related issues. They also distribute educational materials and resources to community members, such as at a table at a health fair or during client visits.
Titles:
Health educator
Promotor(a) de salud
Health promotor
Advocacy and Support
Those who work with clients advocate for the needs and concerns of community members within healthcare systems and other social services. This can be wide-ranging advocacy that spans individual (such as working as a liaison between clients and healthcare providers) and systems (contacting legislators to change policies).
Overall, they help clients work through complex healthcare and social service systems.
Titles:
Health advocate
Peer advocate
Care Coordination or Service Navigation or Both
A CHW might help a person find and access medical and non-medical services. Some community health representatives (CHRs) who work for American Indian and Alaska Native communities will even provide some animal care duties.
Tasks include coordinating healthcare services, appointments, and follow-ups. They also commonly help with medication adherence and chronic disease management.
Titles:
Care coordinator
Service navigator
Family resource coordinator
Cultural Competence
Not all health care teams have the best cultural competence, so CHWs are helpful for delivering culturally sensitive and appropriate health education and information.
As members of the community where they work (read more about where CHWs work), they can be a bridge cultural and language barriers between clients and healthcare providers. They can also promote cultural competence among healthcare professionals so they have a better understanding of clients.
Titles:
Community health worker
DEI lead (more senior)
Culture leader
Community Outreach
A top role of a CHW is to identify and reach out to underserved and vulnerable populations. They can do outreach in a variety of ways—virtually and in person—to help connect people with services.
Part of outreach is to build relationships with community members and organizations. And, of course, promote health and wellness initiatives within the community, so the program you created reaches the people it was intended to reach.
Titles:
Outreach specialist
Community outreach associate
Family support worker
Data Collection and Reporting
Many large public health programs use CHWs to help collect and report health data to inform program planning and policies. They can also help to monitor and evaluate the impact of health interventions. They might help by doing things like looking up data or  doing surveys.
Titles:
Community health worker
Community health needs assistant
Survey interviewer
Health Screenings and Referrals
CHWs are extremely helpful when it comes to basic health screenings. They can do anything from a blood pressure check to getting women in for their breast cancer screening. They can even help refer people to appropriate healthcare services based on their screening results.
Titles:
Patient navigator
Prevention educator
Health navigator
CHW Core Competencies
Find out all about what the CHW Core Competencies are, CHW roles, CHW careers, how to cross-train your staff, and how to get state certifications for the CHWs on your team
Image by storyset on Freepik