El contagio por VIH solía ser una sentencia de muerte, y para muchos aún lo es. El Centro para el Control y prevención de Enfermedades Infecciosas (CDC) reporta que la raza y etnicidad tienen repercusiones sobre la prevención y manejo del VIH/SIDA.
El Día Nacional Latino para la Concientización del Sida (NLAAD), celebrado cada 15 de octubre, es una manera de despertar conciencia sobre el VIH en comunidades latinxs, incluyendo información sobre pruebas, prevención y educación al respecto.
Desde el desarrollo de Sida/VIH: Apoyando a los Miembros de la Comunidad, Talance ha educado a personas de todo el país y distribuido recursos para ayudar a que los trabajadores de salud comunitarios puedan llevar a cabo campañas de información y concientización exitosas. Contáctanos para saber más de nuestros servicios.
Para apoyar el Día Nacional Latino para la Concientización del Sida, aquí les mostramos 7 recursos (En inglés y en español) que le ayudarán a usted y su equipo a manejar la enfermedad en su comunidad.
1. Expandiendo tu alcance para terminar la epidemia de VIH: Kit de Herramientas para Involucrar a la Comunidad (PDF), Minority AIDS Council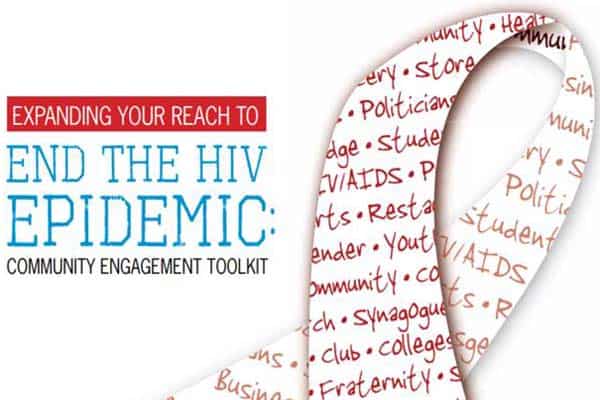 Idioma: Inglés
Este completo juego de herramientas constituye un proceso paso a paso para elaborar y llevar a cabo un programa de integración comunitaria para reducir el VIH en una población. Está dirigido a coordinadores y administradores de los programas más que para los trabajadores comunitarios en sí, pero es una excelente herramienta educacional llena de ideas y ejemplos. Todos pueden aprender de "Principios para la Integración de la Comunidad" o los modelos para encuestas y listas de cotejo. También incluye muchos proyectos de ejemplo que tienen como objetivo comunidades latinas.
2. Plan de Acción para mejorar los resultados de la Prevención y Cuidado del VIH/ETS para Hombres Gay Latinos y Afroamericanos NASTAD (National Alliance of State and Territorial AIDS Directors)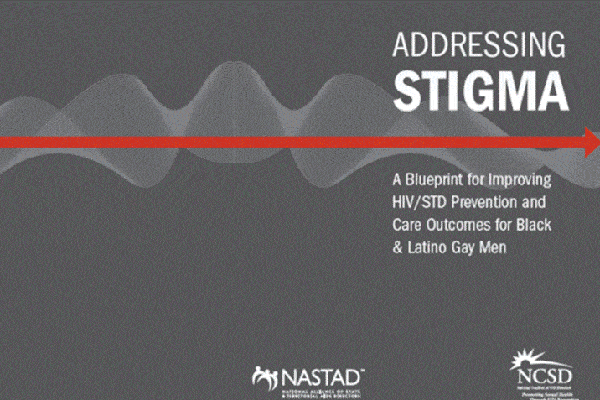 Idioma: Inglés
Este kit descargable se enfoca en uno de los puntos más difíciles para la prevención del VIH, especialmente en las comunidades latinas: El estigma. Esta es una barrera especialmente peligrosa, ya que hace que las personas no tomen ninguna acción para protegerse, hacerse exámenes de despistaje, o recibir tratamiento. Este documento ofrece información sobre el estigma e incluye preguntas y reflexiones que ayudarán a guiar a los administradores hacia la elaboración de programas de prevención contra el VIH y otras ETS para un área. Los "Pasos Recomendados para Eliminar el Estigma en las Prácticas de Salud Pública" es una excelente guía para impulsar una campaña y ofrecer servicios.
3. We Are Family o Somos Familia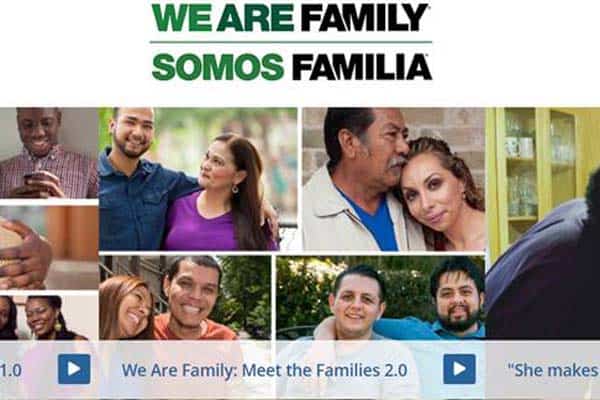 Idioma: Inglés y español
El sitio Greater than AIDS ofrece varios documentales, tanto en inglés como español, que hablan de las relaciones de los latinos que viven con VIH. Estos videos, que son sencillos de compartir con clientes y colegas, demuestran lo importante que es el apoyo social para las personas con VIH. Una red de apoyo fortalecida hace más probable que las personas busquen y sigan los programas de tratamiento. Greater than AIDS también ofrece herramientas comunitarias para campañas en la misma localidad.
4. Kit de Herramientas Para Marketing Social Tú Sabes Más (PDF), The National Youth Advocacy Coalition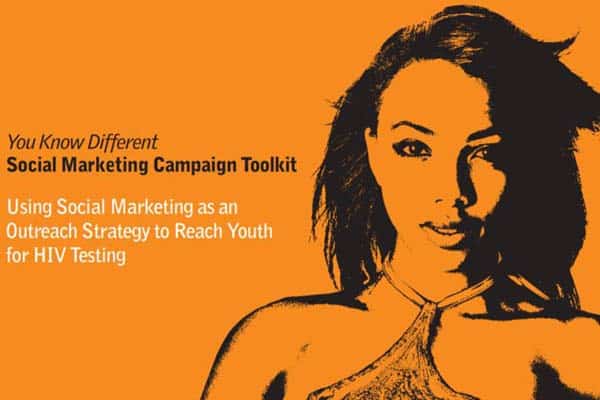 Idioma: Inglés
Este juego de herramientas está dirigido especialmente a quienes busquen usar las redes sociales como estrategia de acción para motivar a los jóvenes a hacerse pruebas de despistaje de VIH. La intención es ayudar a planificar y llevar a cabo la campaña de marketing social Tú Sabes Más, que busca fomentar la búsqueda de consejos, atención, pruebas y servicios referidos entre jóvenes de color y minorías sexuales de edades entre 13 y 24. Tiene mensajes útiles y detallados que pueden ser usados en cualquier campaña.
5. Detengamos Juntos el VIH, CDC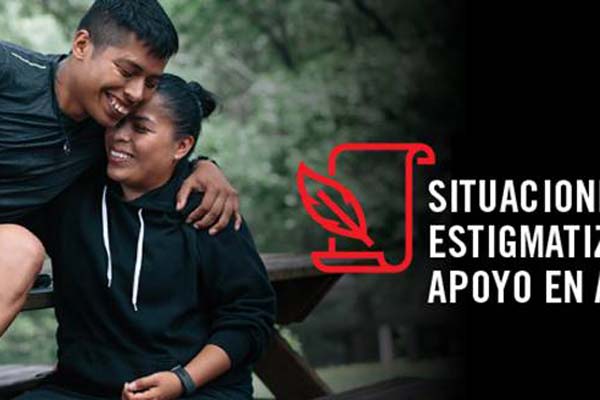 Idioma: Español
Esta guía web ofrece estudios de casos con libretos detallados acerca de cómo lidiar con el estigma alrededor del VIH en latinos. Es parte de una campaña más grande dirigida al VIH, la cual también resulta de gran ayuda, pero esta sección es de ayuda inmediata para quienes deben abordar a sus clientes de cualquier forma.
6. Campaña para la Movilización Social (PDF), Ingeniería sin Fronteras Asociación para el Desarrollo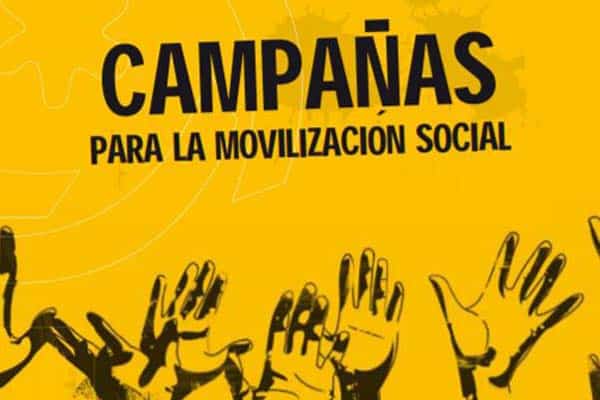 Idioma: Español
Esta herramienta de movilización social está escrita como una guía para hacer acercamientos en distintas comunidades. Da instrucciones detalladas paso a paso para la creación y ejecución de campañas comunitarias y también incluye ejemplos de campañas para el VIH/SIDA. Con más de 200 páginas es un recurso de peso, pero resulta una herramienta sumamente útil para alcanzar comunidades de habla hispana.
7. Gente Latinx, The Body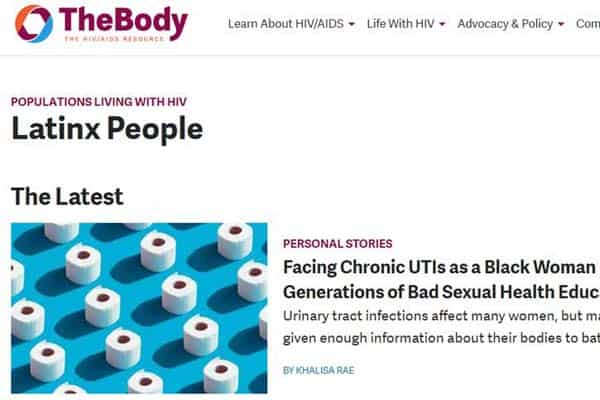 Idioma: Inglés
The Body es un extraordinario recurso para la educación acerca del VIH/SIDA. Esta colección de historias, noticias y reportes acerca de las poblaciones latinas que enfrentan el VIH es inspiradora y útil. Por ejemplo, la historia del VIH en Orange County, California, ofrece una visión sobre la prevención y el cuidado primario enfocado en poblaciones LGBTQ. Otra historia, "Luchando contra el surgimiento de la epidemia de VIH entre hombres latinos y bisexuales en Phoenix", está cargada de anécdotas personales.
https://chwtraining.org/wp-content/uploads/2019/10/feature-hiv-latinx-600x400.png
400
600
Monique-A
/wp-content/uploads/2019/03/logo-updated.jpg
Monique-A
2019-10-15 06:34:42
2019-10-21 16:56:45
7 Recursos de Proyección Comunitaria para el Día de Concientización Latinx sobre el SIDA