Your agency can greatly benefit from remote training for your CHW workforce. But a remote training program can also pose a whole new set of challenges for new training managers.
It'll require an upfront effort, but doing so will save you countless headaches later on: A good process for educating or upskilling remote staff can basically take care of itself. Remote onboarding for new hires can take a fraction of the time compared to in-person training. And community health workers in need of new skills or compliance requirements can be trained and use those skills in a matter of days rather than weeks. Plus, logistics are largely removed from the equation — no commute times, no facility requirements, and lower (if any) training stipends.
So… how do you prepare your health agency for a remote training program?
CHW Core Competencies
Find out all about what the CHW Core Competencies are, CHW roles, CHW careers, how to cross-train your staff, and how to get state certifications for the CHWs on your team
Online Communication Is Here to Stay
As you know, the COVID pandemic accelerated the shift toward digital work and study. This includes healthcare practitioners, public health agencies, and most other related organizations. In fact, telemedicine skyrocketed as elective procedures and appointments were reduced, and Insider Intelligence projects that its adoption will continue to see a steady increase over the next four years.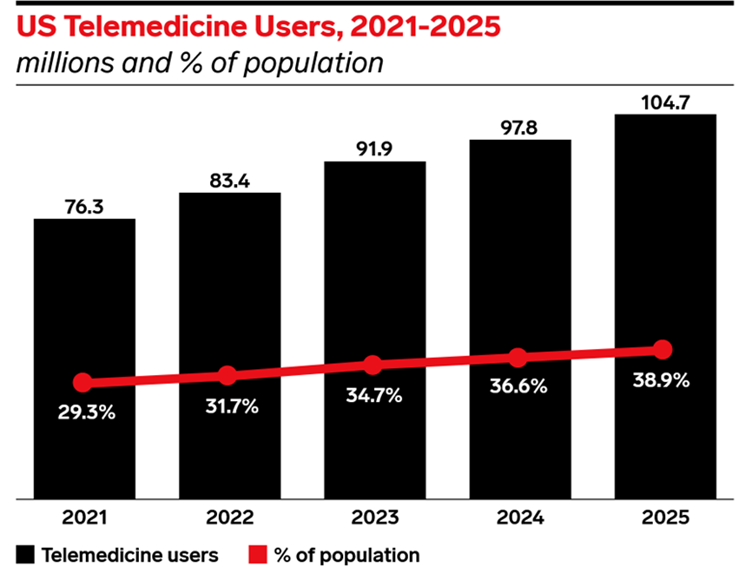 Besides medical settings, people are now more likely than ever to engage with others virtually — be it friends and family or coworkers — even if they were formerly nervous about connecting through a computer. Most users are now more comfortable using technology and have a stronger understanding of remote communication tools like video calls, chats, and other services that can easily double as online training resources. Great news for program managers like you who are exploring virtual classes as a training alternative for your CHW program.
9 Tips to Support Your Virtual Learners
Here are some techniques and strategies that will help you manage your online classroom like a seasoned professional. Follow these practices to foster an engaged learning environment and help students walk away with new skills they can use on the job right away.
1. Outline a clear schedule
One of the biggest challenges for online learning is accountability. Self-paced courses rely on the students' self-motivation to be completed. In the case of instructor-led programs, you'll want the same clear structure from an in-person class. This includes clearly detailing the curriculum, setting a schedule for evaluations, and even giving students time to discuss challenges or book "office hours."
A clear schedule will help you and your learners stay on track. It'll also prevent late or missed assignments and help students manage their stress since they'll be able to see how the coursework aligns with their daily responsibilities.
How to do it:
Set time aside for the administrative side of running your course. Reviewing evaluations or assignments, preparing or reviewing course materials, and addressing learners' concerns or questions will probably take longer than you think.
Share the chronogram early on to give everyone time to plan their assignments and study time along with other responsibilities.
Make it a habit to send regular check-ins in the form of updates or chat room reminders to keep everyone on track.
2. Build excitement ahead of the start date
Especially if your remote training program is meeting resistance, it's important to launch your course with fanfare. Deliver some teasers ahead of schedule that let participants know something exciting is coming up. Here are some ways to increase enrollment in your program plus examples you can borrow:
Share updates and notices early and often across internal channels like the messaging board.
Share some highlights of the course to pique everyone's interest before the official start.
Get internal help by asking supervisors, leadership, or other respected individuals to send reminders.
3. Set rules for your virtual classroom
Set clear guidelines early on in your remote training program to prevent conflict and issues from arising. These should include acceptable (and not acceptable) behaviors, expected timelines, discussion rules, and basic online communication etiquette to set the tone and give everyone a shared framework for group learning.
Good examples of learning rules:
Will there be a Q&A section at the end of the lesson or are participants encouraged to speak during the lecture?
Are learners expected to review specific materials before each session?
Is there a short window at the beginning of the class to address questions about the previous lesson?
When will the virtual doors open and close? Ie, will participants be allowed to join the session after the first 10 minutes if they're late for any reason?
4. Foster team collaboration
It's common for online learners to feel isolated and like they're working in a vacuum. To prevent this, encourage exchanges, thoughtful discussion, and even brainstorming sessions. This type of spontaneous collaboration can breed great results and widen everyone's perspectives.
5. Encourage participation early on
It's easy to disappear in a remote training program because no one is watching your chair. Prevent this from happening by setting the tone for participation. Ask remote learners to log in early, tell them to introduce themselves to others, and encourage questions frequently to keep the course lively.
Here are some ways to ask for feedback from participants, including:
A forum designed for general thoughts
A survey at the end of the course
Polls throughout the training. For example, ask how relevant they think information is or how long it took them to complete a module.
Asking for thumbs-up or thumbs-down emojis on your team chat channel
Direct questions about how the material relates to their work
Read more about ways to build participation in remote training here.
6. Use a conversational tone
Online communication is naturally dry and the nuances of in-person exchanges are almost entirely gone. To improve your chances of high engagement and positive participation, make an effort to find the balance between personable and professional.
Also, remember that you're working with adult learners who may be intimidated by remote settings or have their own hangups about the course. When in doubt, stick to simple terms and break down concepts in a way that makes them easy to absorb without feeling condescending.
7. Address conflict immediately
When you work with a virtual classroom made up of people who have their own sources of stress, insecurities, and sensibilities, conflict will occasionally happen. Keeping your virtual classroom under control is crucial for a successful remote learning program.
If conflict arises between two participants, acknowledge it by saying something like: "Louisa and Devon, I can see that you have differing views on this topic. Thank you for beginning a lively discussion. I'm happy to discuss this matter with you offline via phone or email so we may resolve the situation outside of the public forum." A simple, professional response like this one allows you to take control of the situation and remind participants of the setting to prevent issues from escalating.
8. Practice cultural competence in the classroom
Cultural competence is the understanding that different cultural backgrounds can and usually will affect the way your participants experience the same course. Its absence can cause issues like miscommunications or disagreements.
If any cross-cultural communication issues crop up during your remote training program, be gentle when you address them. Use these instances as learning experiences for other participants. Ask participants questions that allow everyone to explore their preconceived notions about a topic or individual. And finally, use the discussion to explore deeper issues within the course and its contents, especially among students who disagree or argue about a particular topic. You might ask people to share what the cultural norm is for them in a training session, and use that as a starting point in your virtual classroom.
9. Present course materials in bite-sized pieces
When was the last time you were able to fully engage with an activity for more than an hour? The average person can stay focused and engaged for 45 to 60 minutes before they need a break. Consider these time increments when planning lessons and scheduling meetings or evaluations to help learners absorb your remote training program as best they can.
CHW Training Bundle
Kickstart your health program with these resources.