Allergy season is a tough time for everyone—especially people with asthma.
Helping community members manage asthma is more important now than ever before. Supporting patients with asthma and their caregivers can keep people out of the emergency room (ER) and also help keep their lungs healthy in case of a complication, such as COVID-19.
Asthma affects approximately 20 million people in the United States. According to the American Lung Association, asthma is one of the main reasons that students miss school due to illness. Making a few changes can significantly change those statistics.
Frontline health workers can have a much higher success rate helping their clients follow asthma action plans, understand their medication, and avoid (or minimize) an attack in the future by following a few best practices. It can be as easy as sharing a few key pieces of knowledge—even if you don't have a dedicated asthma care team.
Changes that work for people with asthma or their caregivers don't have to be about major lifestyle overhauls. They can be as simple as a few steps and a little careful planning. It comes down to showing clients how to recognize asthma symptoms, identify and use asthma medications, and reduce asthma triggers in the home.
It's also helpful to remember that asthma education isn't a one-and-done activity. Community health workers, promotores, and other health educators should take the time to build relationships so they can communicate best practices to their clients over time.
To that end, read on for essential asthma awareness best practices that apply to any healthcare agency, especially now in allergy season.
5 Asthma Awareness Best Practices
Prepare for COVID-19
Push for asthma training for CHWs
Understand the asthma action plan
Remove shoes at the door
Ventilate the house
1. Prepare for COVID-19
Asthma is one of the underlying health conditions that can increase people's risk for serious case of COVID-19, the disease caused by the coronavirus. This doesn't mean they're more likely to get an infection, but they are more likely to have worse outcomes if they become sick with COVID-19.
Also, hospitals are a bad place to be right now. People with lung conditions are more frequently admitted to hospitals because of their illnesses.
The best thing frontline health workers can do is help people stay home, keep a safe distance from others, and avoid getting sick in the first place. They should stay connected with their healthcare providers about any symptom changes. And, of course, follow the asthma action plan.
2. Push for Asthma Training for CHWs
Many healthcare agencies and systems don't realize CHWs can be an important source in home-based asthma care, which can directly and significantly help the agency. Without the right training, CHWs won't be able to help. So push for training in courses like CHWTraining's Improving Asthma Outcomes or other courses.
It's even better if these training programs are part of standard CHW requirements. Minnesota, for example, requires a field-based program that can involve an asthma care team. Washington state also recommends asthma continuing education for graduates of its community health worker training program.
Working in asthma treatment goes deeper than just knowing what asthma is and how to control it. It should be part of a comprehensive training program. Other supplemental skills should include:
Health literacy
Tobacco cessation
Communication skills
3. Understand the Asthma Action Plan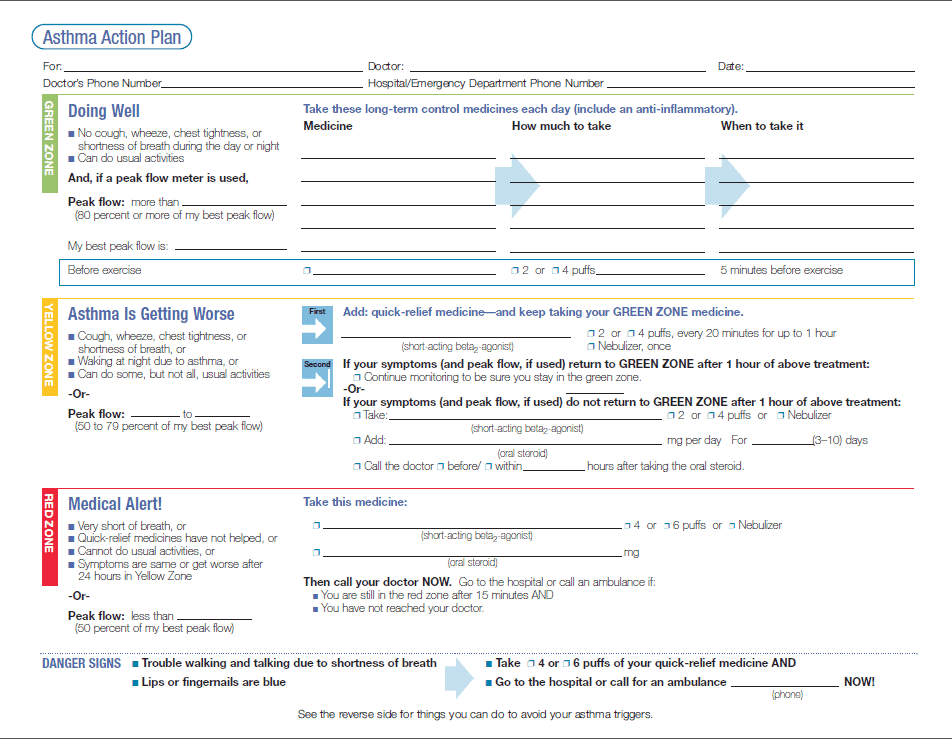 Healthcare providers give people with asthma an asthma action, or management, plan to control the disease. The goal is to prevent or reduce flareups and limit trips to the ER. Not everyone understands their plan, which is where CHWs can help.
They can help interpret the instructions on the plan and make sure it's in a place that can be accessed when it needs to be during an emergency. CHWs can also help patients and their caregivers understand proper inhaler technique and connect to the right professional if needed.
4. Remove Shoes at the Door
CHWs are effective where their clients live, which is where most people deal with asthma each day. They can help as soon as they arrive at the door with this simple technique: take your shoes off.
One of the easiest ways to reduce triggers and allergens in a client's home is to ask everyone to remove their shoes before they go inside. It's so simple and costs nothing—just take them off before going inside. It's also a good way to make a pair of shoes last longer.
When someone walks around outside, their shoes collect dirt, molds, fungi, pesticides, and anything else on the ground.
The coronavirus can travel on shoes too, although scientists are unsure if the droplets were still infectious. A study from the CDC shows the virus can survive on shoe soles.
5. Ventilate the House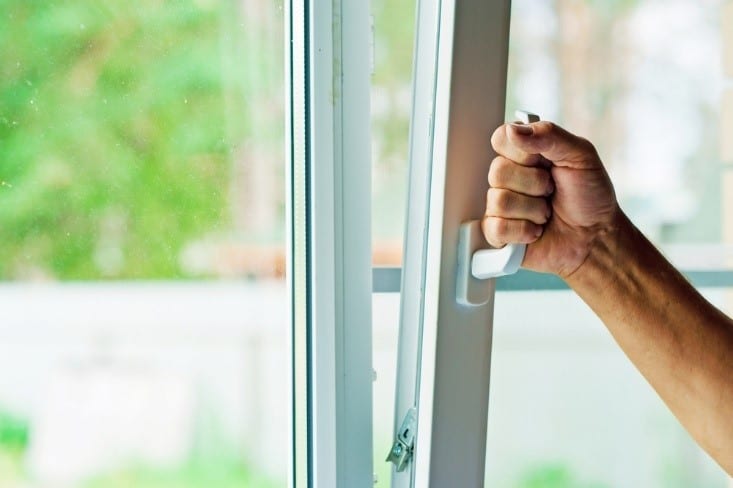 Indoor air quality has a big impact on how well someone can manage their asthma. An efficient ventilation system with clean air filters helps, but it can be expensive. People who live in apartments might not have control over the ventilation system either.
An easy and free solution is to keep air from outside coming in. The best way to ventilate the house is to go to every window, and open it. When every window has been opened, start over and close each one. That gives the house enough time to ventilate without letting in too many allergens.
To learn more about educating clients about asthma, contact us to sign up for Improving Asthma Outcomes.