Tobacco kills and doesn't have to. That's why most health agencies already include dedicated tobacco or vaping cessation programs. They don't, however, always include community health workers (CHWs) or other health promoters as part of that equation.
Need for CHWs on Tobacco Cessation
CHWs are proven through multiple studies to provide significant impact on health promotion and disease prevention, including tobacco and vaping cessation. They excel at prevention strategies, and tobacco use is the leading cause of preventable mortality in this country. And CHW initiatives can excel where clinic-based programs fail: CHWs know their communities and can reach more underserved and hard-to-reach smokers, such as LGBTQ+ communities.
"Tobacco use is twice as high for LGBTQ+ high school students than for heterosexual students," says Mandi Pratt-Chapman, director of the GW Cancer Institute, on Twitter. 
Tobacco use is TWICE as high for LGBTQ+
high school students than for heterosexual
students. Learn more from @TruthInitiativehttps://t.co/YZiDKdn6qW #protectlgbtyouth #GWCC

— Mandi Pratt-Chapman (@mandichapman) May 6, 2020
Tobacco programs across the world that use CHWs have demonstrated promising quit rates. A study from the CDC shows community-based interventions included are cost-effective. Another study shows that people working with CHWs were about three times more likely to quit when compared with a control group.
Thankfully, guiding people to stop smoking or vaping is an accessible skill. CHWs who have the right kind of training and supervision can work within a community to provide culturally relevant motivational strategies, social support, and bridge gaps in healthcare.
[Read more: Online Training Beginner's Guide for Program Managers]
Any tobacco and vaping cessation program should include not only clinicians, clinical staff, and also community-based health workers with the knowledge and skills they need to promote tobacco cessation.
Where To Start with Tobacco Cessation Training Programs for CHWs
Before designing your tobacco cessation program, assess your needs. You could start with a skills gap analysis. This analysis, or assessment, is an important first step in creating any online training initiative. Establishing what stakeholders need from a program, and what your trainees need to learn, will help you create a program that has a greater chance of success.
But too many people either skip the step of creating a needs assessment, or they make mistakes. If a training needs assessment is messy, it could set the tone for your entire program, and could leave unsatisfied health workers or wasted funds.
To do your own skills gap analysis, list the essential skills in a CHW tobacco training program (some suggestions are below), check off the areas where you already excel, and note areas where you need extra support. Then, rank each CHW based on these criteria to find out who needs to learn which skill.
Sample Gap Analysis Template
| | | | |
| --- | --- | --- | --- |
| Competency | Importance | Rating | Comments |
| 1. |   |   |   |
| 2. |   |   |   |
| 3. |   |   |   |
| 4. |   |   |   |
Don't forget to include your CHWs and healthcare team. Ask what they'd like to learn more about, and involve them in designing a tobacco cessation training program that dovetails with additional training opportunities. Any training and development program works best when the people you're training are involved.
Then, you'll be ready to decide what portions of your training program you want internal, and which you can outsource to a program like CHWTraining. An outside education consultant can supplement your team by helping you build a training plan and conduct these analyses. A cloud learning subscription can make your training much more successful by being accessible 24/7 and allowing CHWs to train remotely.
Tobacco Cessation Training Guide
When you've defined which training areas you can address internally and which you'd like to outsource, then you can put together a program.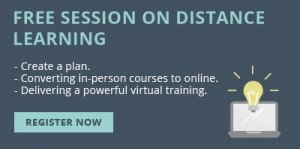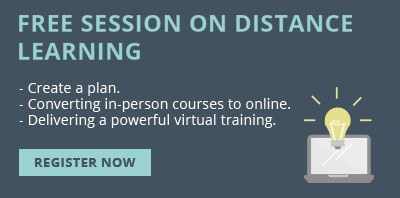 Here are some of the skills CHWTraining recommends as part of a tobacco cessation and vaping program.
Tobacco Cessation
Vaping
Motivational Interviewing
Communication Skills
Outreach Skills
Cardiovascular Disease
Providing Social Support
1. Tobacco Cessation
An overall course on tobacco cessation will show your team what motivates people to use tobacco or vape and what resources are available to help them stop. An ability to make smart recommendations that help people live a healthier life relies on understanding factors that can help or hinder cessation attempts, as well as several strategies that tobacco users can employ to work towards their cessation goals. (Check out 10 Free Apps for Tobacco Cessation.)
2. Vaping
New information appears regularly on severe lung disease associated with using vaping devices and e-cigarette products. Vaping should be a focus of any tobacco control program, especially among youth.
This is a bigger program than you might think, and vaping leads to smoking. The Washington State Department of Social and Health Services posted on LinkedIn, "One in five 10th graders in Washington uses vapor products or e-cigarettes … each year in Washington, approximately 1,800 youth start smoking & will continue smoking into adulthood."
Training on vaping should include what the products are and how they are used, effects on brain and lung development, addiction, pathways to tobacco use, and understanding how tobacco and vape marketing intentionally target low-income communities.
3. Motivational Interviewing
Motivational interviewing (MI) is a technique used to help people discover their own reasons for positive change in a non-confrontational way. It was originally developed as a way to help people quit smoking, and while MI techniques can be used for helping people make any kind of behavioral change, it's still an essential skill for stopping smoking.
4. Communication Skills
Frontline healthcare workers need to be able to understand the language used on a daily basis to provide education and motivation for quitting tobacco or vaping. Using good communication techniques helps them relate health information better, limit misunderstandings, and build trust. Include a course that provides foundational communication techniques to facilitate better communication between health care providers and community members, and it will be useful in many different settings.
5. Outreach Skills
Any tobacco cessation program should be built on solid outreach and engagement skills so that community members know what resources are available to them.
An outreach skills and engagement course should provide a path that goes through identifying a target audience, determining their needs, and spreading the word about smoking cessation services or programs that will benefit them.
6. Cardiovascular Disease
Smoking takes a toll on the heart, so CHWs should understand how in a training about cardiovascular disease. A good course on CVD should cover how the cardiovascular system functions, what happens during a heart attack and stroke, as well as how smoking can lead to worse outcomes. Skills in this course should also include management and prevention strategies that will include using cigarettes and e-cigarettes and well as other negative influences.
7. Providing Social Support
Learning to navigate social situations and building a support system is critical for dealing with a quit attempt and motivating patients for change.
A providing social support course will provide positive stress management and coping skills, ways to strengthen social support networks, and interpersonal and relationship-building skills.
Related: Chronic illness education and training for teams