What Is a CHW?
Promotor de Salud, health promoter, health aid, community care coordinator… You can find community health workers (CHWs) under many titles.
But their role remains the same: to help community members get access to the health and social services they need to improve the quality and cultural competence of services.
CHWs may provide in-home or clinic-based services, preventative care and screenings, advocate for underserved or marginalized groups, help individuals manage chronic illnesses, and educate their peers on health issues relevant to their community (whether by race, location, or other environmental factors).
Ready to level up your community initiative? Sign Up Now: Community Health Worker Core Competencies with CHWTraining 
CHW Core Competencies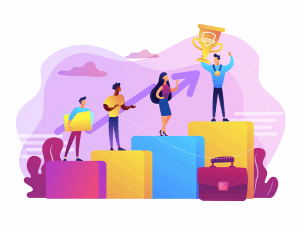 A CHW's skills include: 
Advocacy Skills/Capacity Building Skills

Care Coordination or Service Coordination and System Navigation

Communication Skills

Cultural Humility/Cultural Responsiveness

Education and Facilitation Skills

Evaluation and Research

Experience and Knowledge Base

Individual and Community Assessment and Direct Services

Interpersonal and Relationship-Building Skills

Outreach Skills, Methods and Strategies

Professional Skills and Conduct
To get an in-depth look at CHW skills, read: 12 Skills To Build a CHW Career
CHW Responsibilities Vary by State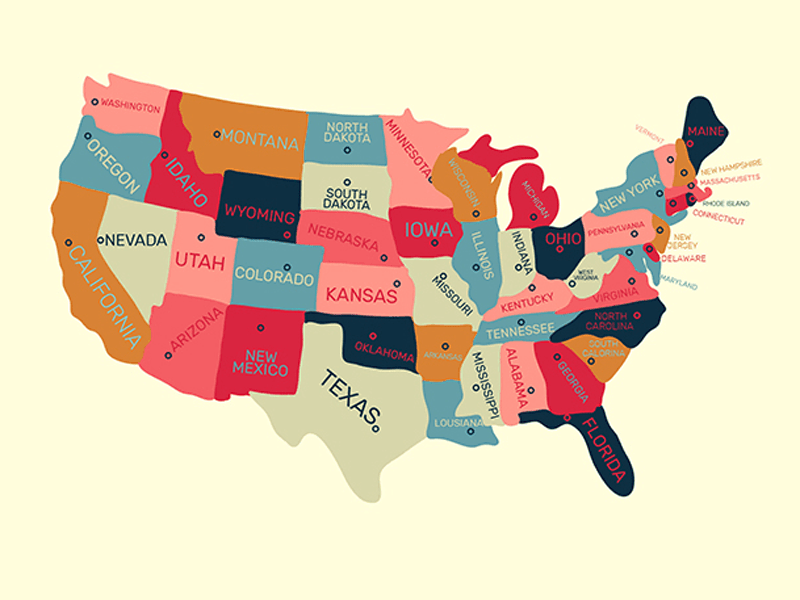 It's important to be aware of your community's unique needs and challenges to best help address them with a CHW initiative. Depending on where you are, your state may have legislation on your competencies and required experience as a CHW. 
The Core CHW Core Competencies Resource Guide helps you start your community health worker training program by knowing what the requirements are in every state.
Ready to start your CHW training? Sign up now: CHWTraining Learning Tracks 
Build Skills and a CHW Career Path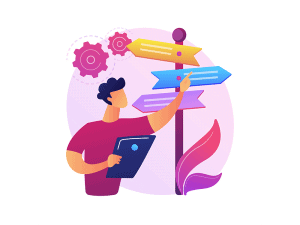 Some organizations already have a good sense of exactly a CHW does and how their jobs mesh with other staff. For others, it's all new for supervisors, newly hired CHWs, and other members of a multidisciplinary healthcare team. That's why Roles and Responsibilities is one of the most essential core skills a CHW can learn. 
Roles and Responsibilities of a CHW Career [Free Training] 
Setting professional goals is the best way for CHWs to build skills for the job they have and start to gain experience for advancing on a career path.
On-demand learning is now accessible to Community Health Workers thanks to CHWTraining's growing library, featuring new courses every month. 
The 27 New Skills You Can Now Learn on CHWTraining
Community Engagement and Interpersonal Skills
Building strong communication skills is one of the core skills of a career as a health promoter, such as a community health worker (CHW) or promotor. Learn about these powerful communication skills and how to improve them and add them to your CHW program.
3 Powerful Communication Skills That Build Rapport 
Keeping communities in better health begins with an outreach effort. Outreach is essential for connecting people to healthcare and services. It helps to deliver evidence-based information and minimizes communication gaps among providers and the public. 
Community Engagement the Right Way with Outreach Skills 
Many CHWs use their position as a career advancement opportunity that leads to other areas of healthcare. Here's a step-by-step guide that outlines the basics of what you'll need as you move up the CHW career ladder.
3 Steps To Advance a CHW Career 
Frontline health workers, such as community health workers or promotores, are used to supporting clients as they juggle health issues along with stressors like child care and work. They can do some things like be an active listener, give suggestions for telehealth, and coach healthy living. But there are some more serious signs that CHWs need to refer clients to a behavioral health provider who can give more support. 
Here are 10 signs to help you decide whether it's time to refer clients to a behavioral health provider who can give more support.
10 Signs You Need to Make a Behavioral Health Referral 
Remote Learning For CHWs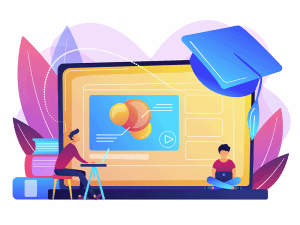 Remote learning has established itself as a must in 2020 and among the challenges, it's opened the doors to countless opportunities. Ready to find 10 things you can learn right now, no matter where you are?
10 Skills CHWs can learn from home
Training technology and online courses have developed just in time to meet the rising workforce of community health workers (CHWs). Now is the time to leverage remote learning with your CHW team. 
Online Training Beginner's Guide for Program Managers
Remote training sessions aren't identical to in-person education, but there are ways to make them effective, productive—and lower your anxiety levels. Here are 8 top tips that will help you get more value out of your virtual training.
8 Helpful Tips for Running Better Virtual Trainings 
If your organization needs to improve the public's health and well-being in your community, then you already know community health workers (CHWs) are a good solution. 
A learning subscription is key in educating your workforce on the go and quickly adapting to unforeseen demands.
7 Benefits of a Learning Subscription for Community Health Workers
CHW Program Managers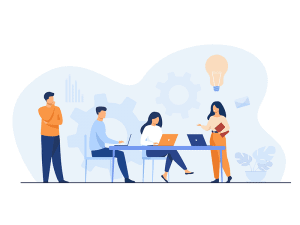 Anyone supervising a community health worker team knows how important it is to support clients with depression, anxiety, or other behavioral health issues. 
Learn about what you, as a supervisor, can do to support your team and become their ally in times of crisis.
What Supervisors Can Do To Support Mental Wellness of CHW Teams 
What happens when your team is unresponsive and lacks interest in your development efforts? 
While you can brush off the frustration when you didn't invest too much in the curriculum—like when you just hand them a PDF—it stings a little more when it's something more resource-heavy like an online training program.
Here are 5 ways to succeed when introducing your team to new training resources.
5 Easy Ways To Keep Learners Motivated [Infographic] 
Read on to learn about how you, as a program manager, director or HR manager, can use to learn more about the abilities of your new or existing community health worker and increase your impact.
Top 5 Ways To Assess CHW Skills and Core Competencies
For Healthcare and Community Agencies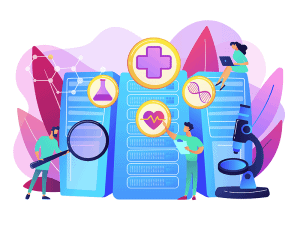 Using cross-training on an entire healthcare team on the core competencies of health promoters like community health workers (CHWs) and promotores can strengthen teams, improve client and patient care, and increase team efficiency.
5 Reasons to Cross-Train Your Healthcare Team as CHWs
Courses written for frontline health workers need to address the barriers to healthy living present in their communities. Understanding disparities and cultural context has a positive impact on the health outcomes for underserved communities and at-risk populations.
Why Teaching About Health Disparities Transforms Communities
As a manager for a health initiative, the most important step in your program is providing your CHWs with the tools they need to effectively serve your community. Planning in-depth core competencies training is key in giving your CHWs or promotores de salud the confidence and skills to advocate for and assist community members through the challenges of disease prevention and management, and the intricacies of health care.