The news is out: more people want a community health worker career now more than ever.
And the reason for this shift is simple: A CHW career is rewarding, and it is a critical piece of a healthcare team.
Being a CHW is also a good career choice. There are more jobs than ever in this field. The Bureau of Labor Statistics (BLS) says "overall employment of health educators and community health workers is projected to grow 17% from 2020 to 2030, much faster than the average for all occupations."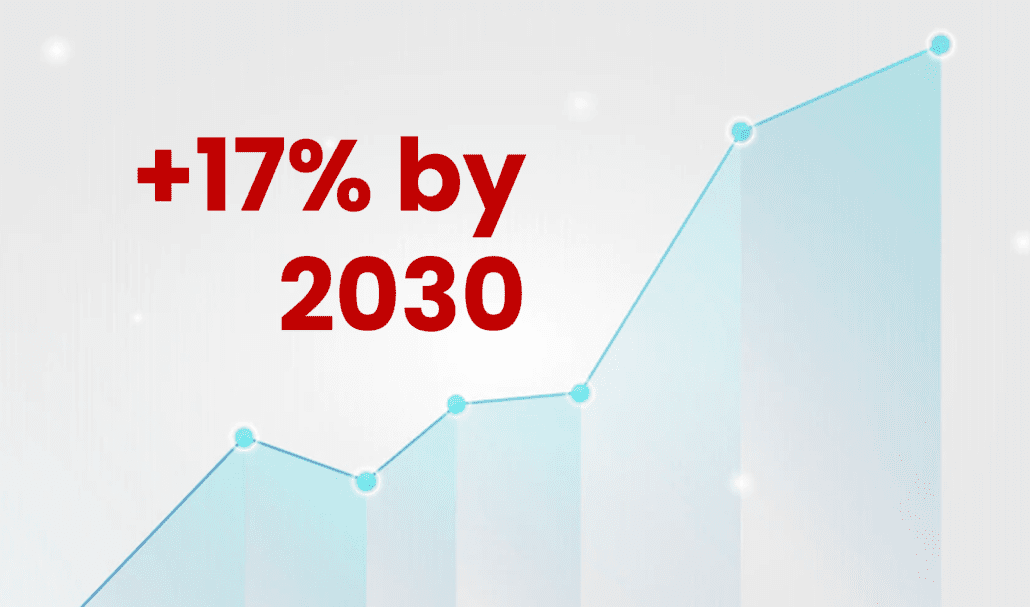 Growth is an excellent outlook to think about when you're looking for a job. And if you're looking to hire a CHW, it's an excellent feature to highlight when you're recruiting.
Here's why job growth is important:
You have a good chance of keeping your job for many years to come.
Your job will probably keep evolving, so it's more rewarding.
There will be more opportunities to get new jobs in the area.
Core Competencies Online Training Registration – Community Health Worker Training
Advancing A Community Health Worker Career
Many CHWs use their position as a career advancement opportunity that leads to other areas of healthcare. They use a solid foundation in core skills as a stepping stone to jobs up the career ladder. You can use your experience to move into leadership roles, administration, and more.
You'll create your own path for advancement based on the skills you start with and where you want to go. However, here's a rough step-by-step guide that can show you what to think about and in what order as you think about moving up the CHW career ladder.
Here's what you'll learn in this article:
1: Attend A CHW Training Program
The first step is to improve that baseline education with the most essential core skills training CHW a CHW career. Training programs usually cover core competencies, such as communication or outreach skills. They also cover some information about health-specific topics, such as heart disease, or cultural competency. Here are the 13 most common core competencies for most employers and programs.
2: Get certified
CHWs are employed in every state of the US (except South Dakota, for which no data is available), according to the BLS. Each state has independent job requirements, which vary from college degrees that take multiple years to complete to on-the-job training. Some states require certification, and some employers require certificates of completion to show successful training.
Here are some requirements from a handful of different states.
3: Earn CHW career experience
CHWs almost always need to do some on-the-job training. Some programs, especially some very good state-sponsored programs, include this apprenticeship period as part of the program. Some employers provide it as part of being hired. Leverage this hands-on training to advance your community health worker career without the out-of-pocket investment since most employers will foot the bill.
4: Specialize
As a CHW, you can specialize in almost any area of medicine, from autism spectrum disorder to Alzheimer's to asthma. You can work in a variety of settings, such as communities, hospitals, nonprofit organizations, doctor's offices or schools, and each of these is in its own way a specialization.
These specializations are helpful in any CHW career, but they can also lay the groundwork for these kinds of positions:
Certified diabetes educator
Diabetes educator
Health educator
Certified drug & alcohol counselor
5: Boost your training
CHWs often, but not always, need a high school diploma to get a job. If you've already entered a CHW career without a high school diploma or equivalent, this stage is a good opportunity to get one.
Many CHW positions also require you to have a Certified Health Education Specialist (CHES) credential or CPR/first aid certification. Getting these certifications can open many more opportunities.
6: Move up into a new position
If you've gone through all the previous steps, you've already gone a long way toward your career advancement. Thus, you might already have more options and better jobs.
You might also want to think about higher education. Being a CHW is an excellent first step to being a…
medical assistant
nurse
dietitian
These jobs all require an advanced degree. So explore how the training you have as a CHW can lead to an associate degree. How would that associate degree lead to a bachelor's degree? What about a foreign language skill?
Building a CHW career is important. Getting the right kind of training will help. Check out CHWTraining's Learning Tracks to see how they can put you on the right path.
Keep working, and you'll be able to use a community health worker career as a way to keep moving up the career ladder.
CHW Core Competencies
Find out all about what the CHW Core Competencies are, CHW roles, CHW careers, how to cross-train your staff, and how to get state certifications for the CHWs on your team